An Uptown Portrait: Robert

An Uptown Portrait is a bi-monthly photo series by journalist Amaris Castillo (@AmarisCastillo). The portraits capture those who reside in upper Manhattan and their candid quips on their side of town.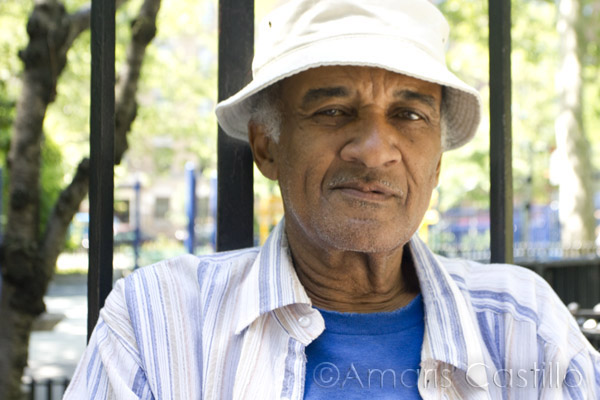 Outside Fred Samuel Playground in Harlem, Robert C. Eddie sits. The sun stings today, so a fisherman hat is fitting. By roots, the retired doorman is a Southern boy – he was born outside Florence, South Carolina, but settled in Harlem at 13. He never left, and now he's 66. Eddie speaks about the changing demographics in his neighborhood as naturally as any unofficial historian. Many white people were here once, he says. They then moved out, and now they're returning. Eddie remembers how school environments used to be. "In the 50s, school didn't have hanging around. The police would whoop your butt," he says, "take you to the precinct and get another whooping." A lot has changed, and from his perch outside the gates of the playground, Eddie's a witness to it all.
Check out more of Amaris Castillo's work: http://vimeo.com/AmarisCastillo
Also Check out:
We invite you to subscribe to the weekly Uptown Love newsletter, like our Facebook page and follow us on Twitter & Instagram or e-mail us at [email protected].