BY Led Black (@Led_Black)
BY Emmanuel Abreu (@EAbreuVisuals)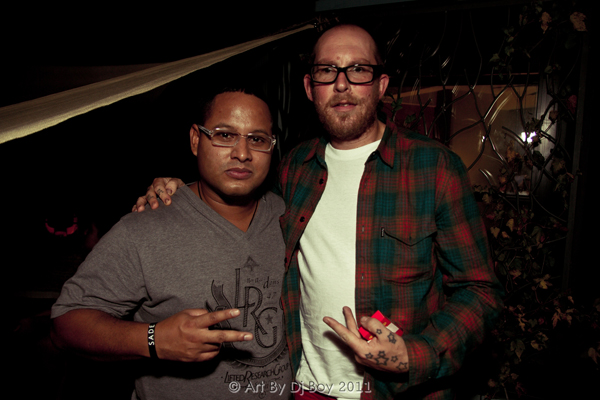 I had the distinct pleasure and honor of attending the Uptown welcoming celebration for International Street Artist Ben Eine this past Monday. Even though Ben is reportedly the favorite artist of the wife of the current British Prime Minister and one of his works is owned by the Obama family, he was an extremely pleasant and down to earth guy.
Much love and respect goes out to Cyrus Boquin and his super awesome wife, Stephanie, for being such gracious hosts and providing a banquet that included a global array of culinary delights. I can't forget the one and only Ket for helping to bring Ben to our neighborhood to spruce up and bring to life many of the dull gates used by the local businesses.
As we sipped on fine spirits on a picture perfect Uptown night, that Uptown Renaissance that we keep talking about was down right palpable. The mantra "spread love it's the Uptown way" was running through my mind as I witnessed seeds long ago planted starting to bloom.
Uptown baby!
Related:
Cops Paint Over Inwood Mural That Depicts NYPD as 'Murderers' 
We invite you to like our Facebook page and follow us on Twitter, or e-mail us at UptownCollective@gmail.com.