BY Led Black (@Led_Black)
Photography Art By Dj Boy (@ArtByDjBoy)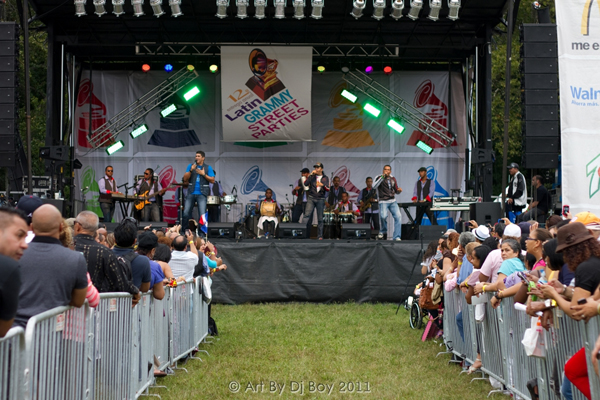 This past weekend, Uptown had the honor of kicking off the national Latin Grammy Street Party Tour at our very own Inwood Hill Park. The neighborhood came out in droves to take part in this celebration of Latino music, culture and heritage. Some heavyweight entertainers such as Los Hermanos Rosario, Eddy Herrera and Delexilio among others came out to raucous support and applause. To scan the crowd was to see folks of all ages having an old fashioned great time.
It is only fitting that this event would take place in what Remezcla has dubbed "the current center of the Latin world." I have been saying this for quite some time; Washington Heights is a Latino Mecca. This community is experiencing a resurgence, that I have dubbed the "Uptown Renaissance", that is being led in large part by the very people that grew up here, the sons and daughters of the very same immigrants that came here from distant shores decades ago. To see the outside world finally starting to realize that is a welcome validation indeed. Long live the Latin Grammy Street Party; we hope to see you next year.
We invite you to subscribe to the Uptown Love newsletter, like our Facebook page and follow us on Twitter, or e-mail us at [email protected].