BY Led Black (@Led_Black)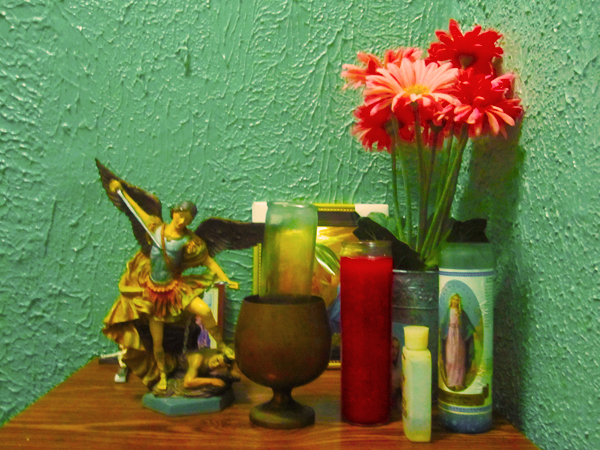 For the sake of full disclosure, Bernarda Moronta is my mom. She first arrived on these shores in the late 60's and like the quintessential, hard-working Dominican mom, she has worked in a factory, as a superintendent and a home attendant among other things, all the while making sure the home front was taken care of. We first moved into this apartment on 192nd and Wadsworth Ave in 1979 and even though I no longer live here, it still feels like home.
Upon entering the crib, you are greeted by my mother's altar, which is where her santos (saints) stand guard at the entrance of the apartment. The original altar my mom had when I was growing was much larger. When I was kid it was embarrassing when my non-Latino friends came over because I didn't want them to think we were into witchcraft. The altar has since been transplanted to the Dominican Republic where it takes up an entire small room. For those in the know, you may notice St. Michael smiting the devil.
Next up is the kitchen. This is where the magic happens and where my mom spends most of her time. Even though she had just made a whopping breakfast of mangu, eggs and salchichon, there was already another pot of food on the stove, bubbling with awesome goodness.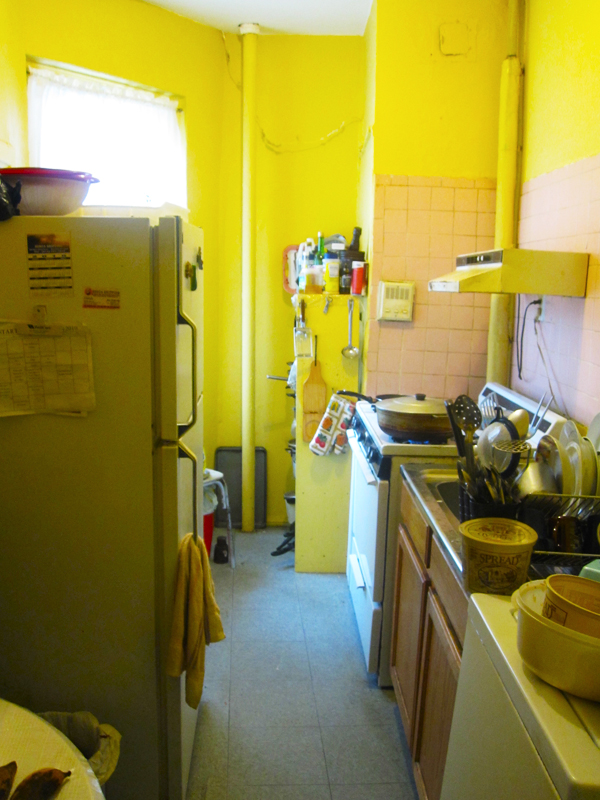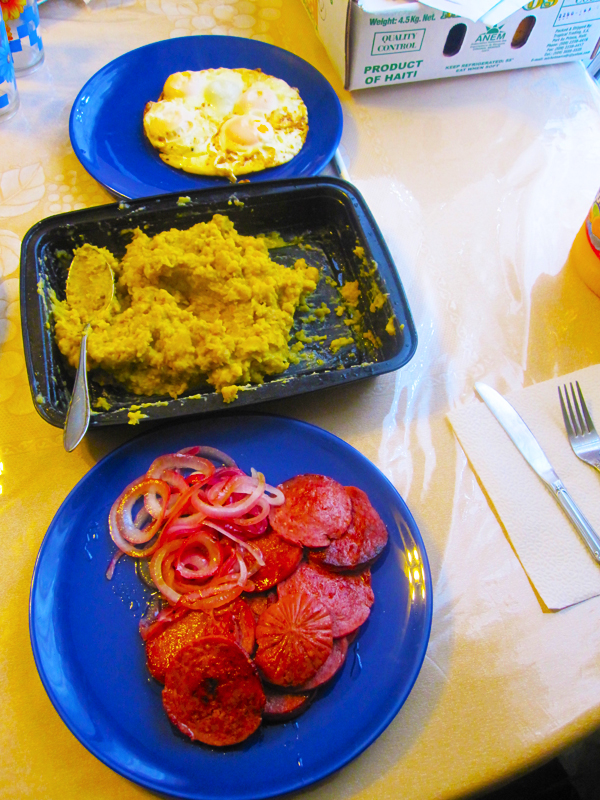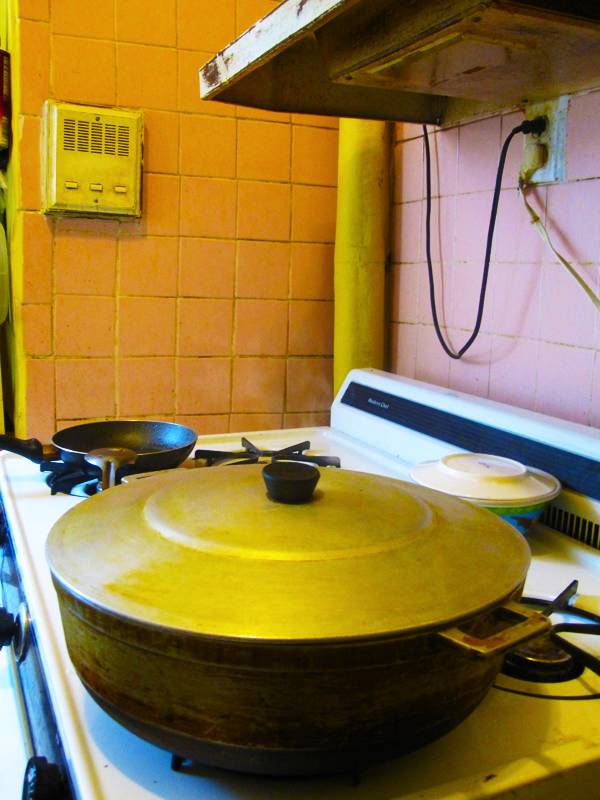 Here are some of the tools of the trade.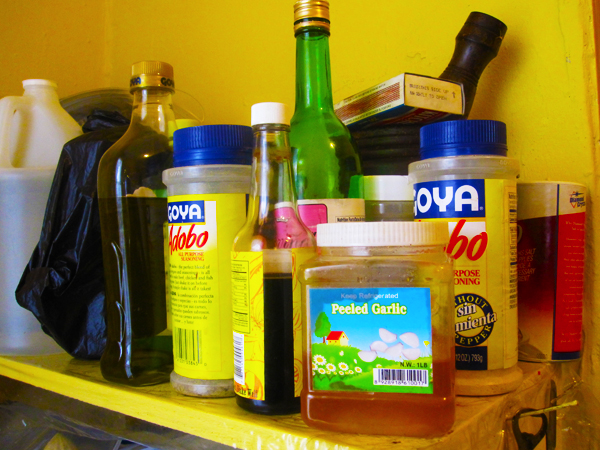 What would an old school Dominican home be without platanos?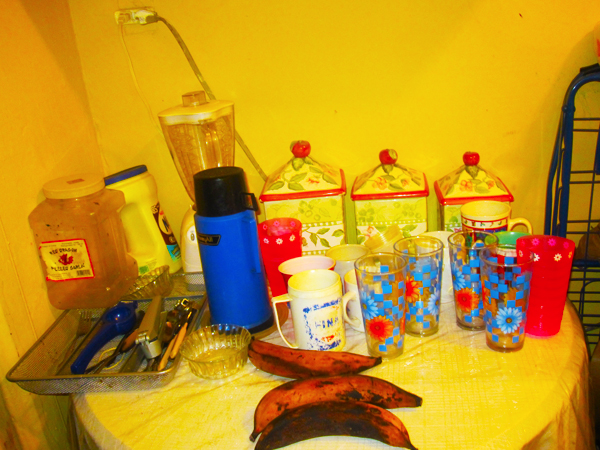 Or plastic on the furniture? The furniture is like 20 years old but has been kept in pristine condition because of the plastic covering. God forbid you fall asleep on that thing on a hot summer day. It won't be pretty.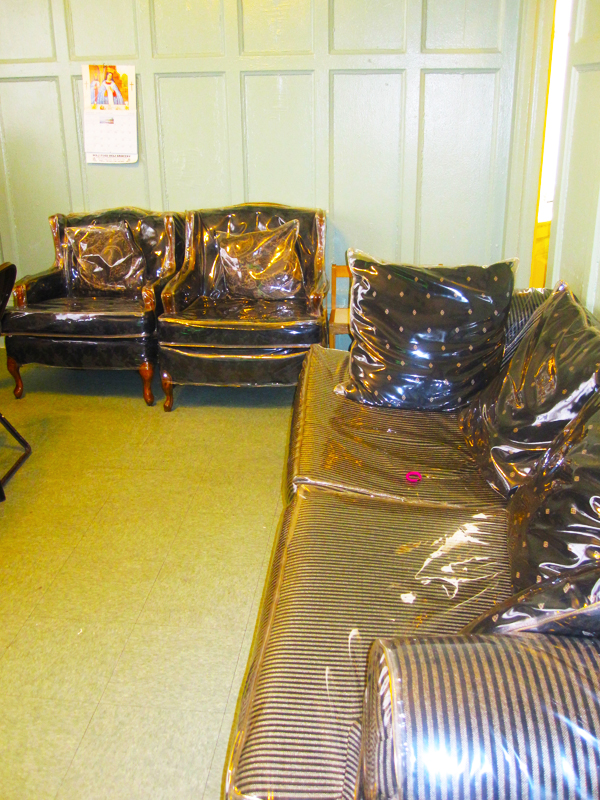 Or these stupid, little figurines and knick knacks?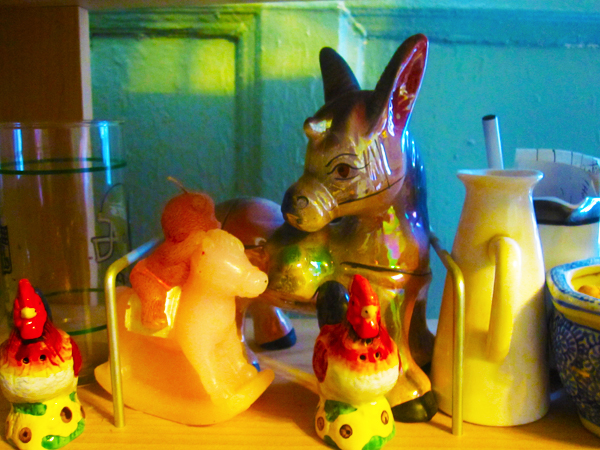 Either way, mom's house has always been an oasis for me, especially now that I am a married to a new school Dominicana and have kids of my own. When I come to my mom's crib, I am home. I take off my kicks, put my feet up, grab the remote. I get lots of love, the Presidentes flow freely, there is always great food and I don't have to do the dishes afterwards, unlike at home. I love you mom, you're the best!
Related:
My Mom Was My Roommate | NY Times
We invite you to subscribe to the Uptown Love newsletter, like our Facebook page and follow us on Twitter, or e-mail us at [email protected].