Uptown Tonight: Catch Flaco Navaja & Zeitlin Perez @ Hudson River Café
BY Led Black (@Led_Black)
Photography by Art By Dj Boy (@ArtByDjBoy)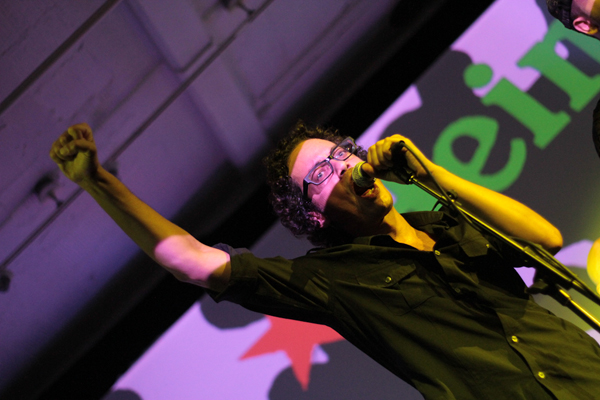 If you have never witnessed the awesomeness that is a performance by Flaco Navaja, then you are in for a real treat tonight. The first time I had the privilege of seeing the incomparable Flaco Navajo perform, I stood there mesmerized, mouth agape as Flaco Navajo belted out pitch-perfect renditions of Salsa classic after Salsa classic. I mean this man, who bears an uncanny resemblance to Hector Lavoe or as Dominicans would say Pin Pun, sang Periodico de Ayer like he was channeling the great singer himself. Echoes of Ismael Rivera, Oscar De Leon and Ruben Blades among many others serenaded those fortunate enough to be in attendance that evening.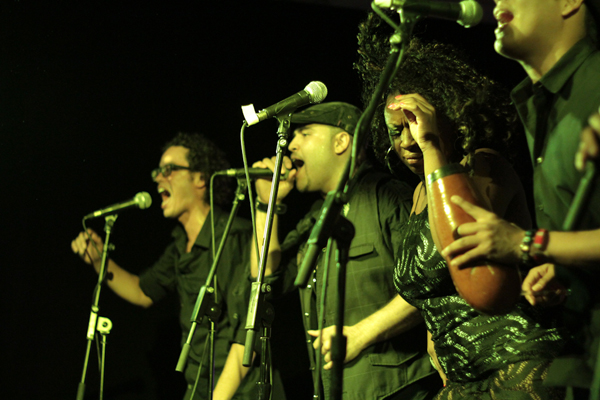 The thing with Flaco is that he doesn't simply mimic the old standards; he breathes new life into them, reworks them and infuses these gems with his boogie down Bronx flavor, energy and spirit. Flaco's music is an intoxicating mélange of Salsa, Spoken Word and Nuyorican Soul. Hector Lavoe meets Marc Anthony with a dash of Gil-Scott Heron thrown in for good measure. I think it is only fitting that his moniker, Flaco Navajo, originates with his love of the song Pedro Navaja by Salsa giant Ruben Blades. It so happens that the father of one of his close friends saw the young boy singing the tune and instantly and immortally dubbed him Flaco Navaja. The rest, ladies and gentleman, is what they call history.
Friday, APRIL 19TH @ 8pm
Hudson River Cafe (697 W 133rd St)
Complimentary cocktails from 8p – 10p
For tickets click: here
Check out: Ear to the Street Q&A: Flaco Navaja
We invite you to subscribe to the Uptown Love newsletter, like our Facebook page and follow us on Twitter, or e-mail us at UptownCollective@gmail.com.