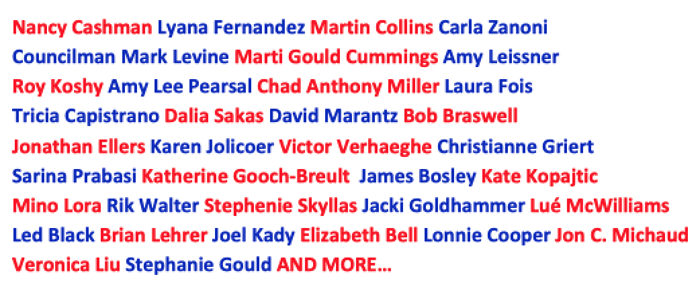 "If You're Not Outraged, You're Not Paying Attention" – Heather Heyer
Seriously folks, you NEED to be outraged by the ongoing disaster that is the Trump regime. With that said, the good folks at the Up Theater Company are putting together a marathon reading of the complete Mueller Report at Word Up Books (2113 Amsterdam Ave @ 165th St) starting at noon on June 22 and 23. To accomplish that herculean task, the Up Theater Company has enlisted such Uptown luminaries as Brian Lehrer, Mino Lora, Jon Michaud, Veronica Liu, our very own Led Black and many more. So mark your calendar and let us remind ourselves that this is NOT normal.
For more info: The Mueller Report Comes Uptown…
We invite you to subscribe to the weekly Uptown Love newsletter, like our Facebook page and follow us on Twitter & Instagram or e-mail us at UptownCollective@gmail.com.