BY Led Black (@Led_Black)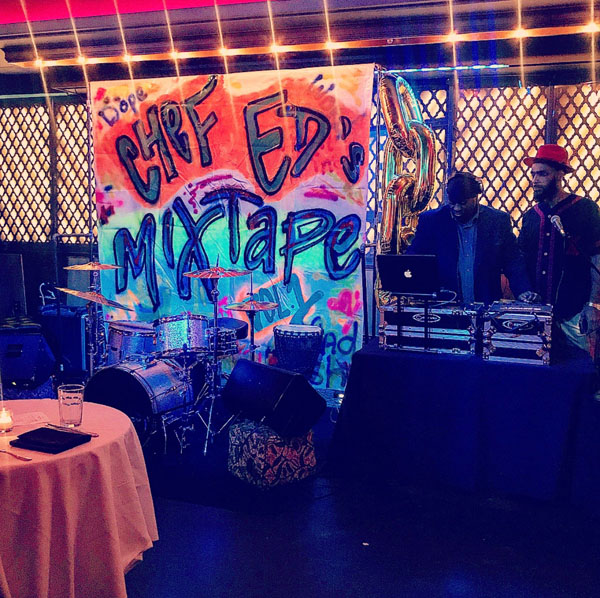 Red Rooster in Harlem continues to amaze and astound. I had the distinct honor of attending the first ever Chef Ed's Mixtape dinner at Ginny's Supper Club, which is the subterranean speakeasy that exists on the lower level of Red Rooster, on Sunday, October 7. More than a meal, Chef Ed's Mixtape was a wonderfully curated experience that transported revelers to the early 90's to the golden age of Hip-Hop. With classics tunes being spun by DJ Masai and PhearNone getting busy on the violin, diners were treated to a Hip-Hop inspired menu that was expansive, innovative and downright delicious.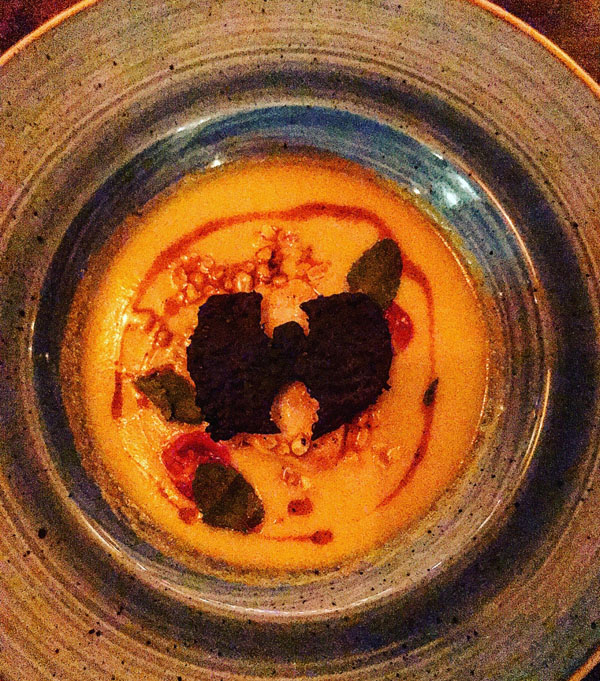 Executive Chef Ed Brumfield concocted a delectable menu that was infused with the spirit of classic Hip-Hop songs and lines. For starters, we tried the Liquid Swords appetizer (Corn soup, squid ink meringue, roasted swordfish, grilled corn, chili oil, mint), which was inspired by the album/song by the GZA of the Wu-Tang Clan and was quite simply out-of-this-world. My entrée, inspired by a classic Biggie Smalls line, T-Bone Steak, Cheese Eggs & Welch's Grape (Dry aged ribeye, poached farm egg, rosemary cheddar, big papa sauce) was excellent baby baby (Biggie voice). The culinary ingenuity also informed the libations. My favorite of the cocktails was Scooped In The Ice Cream Truck, which was a spectacular blend of vodka, vanilla ice cream and caramel. So there you have it, make sure you are there for the next Chef Ed's Mixtape. "And if you don't know, now you know…"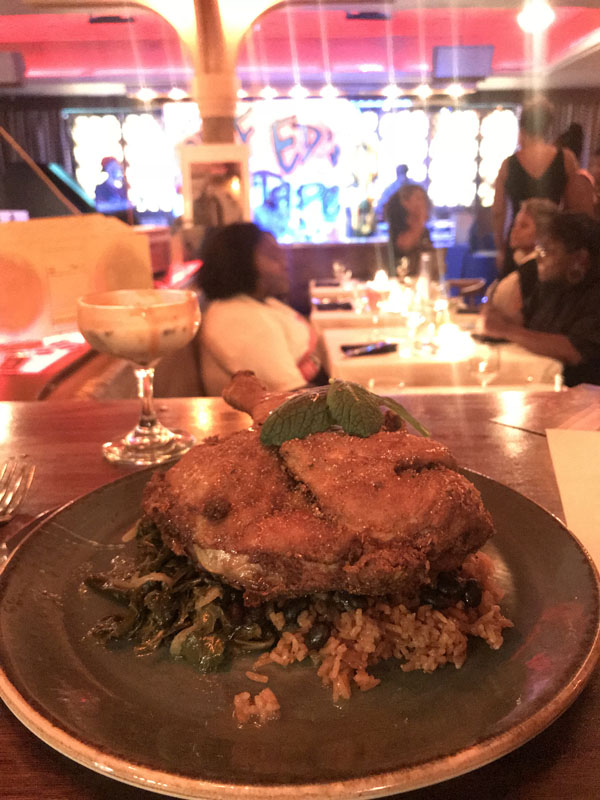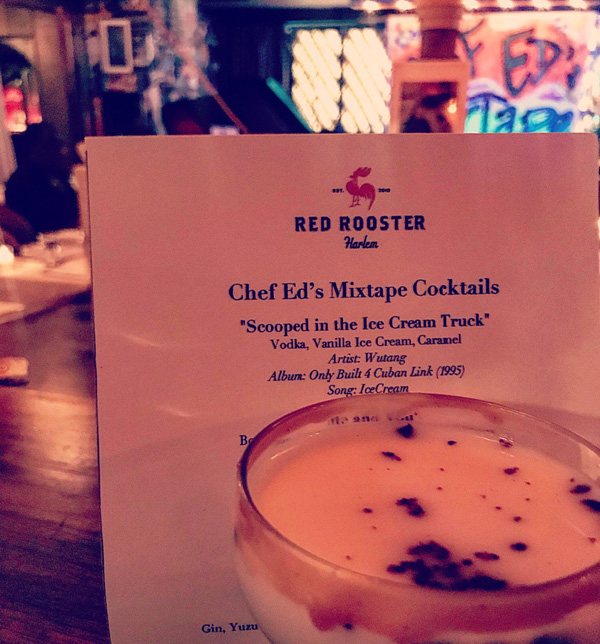 We invite you to subscribe to the weekly Uptown Love newsletter, like our Facebook page and follow us on Twitter & Instagram or e-mail us at UptownCollective@gmail.com.