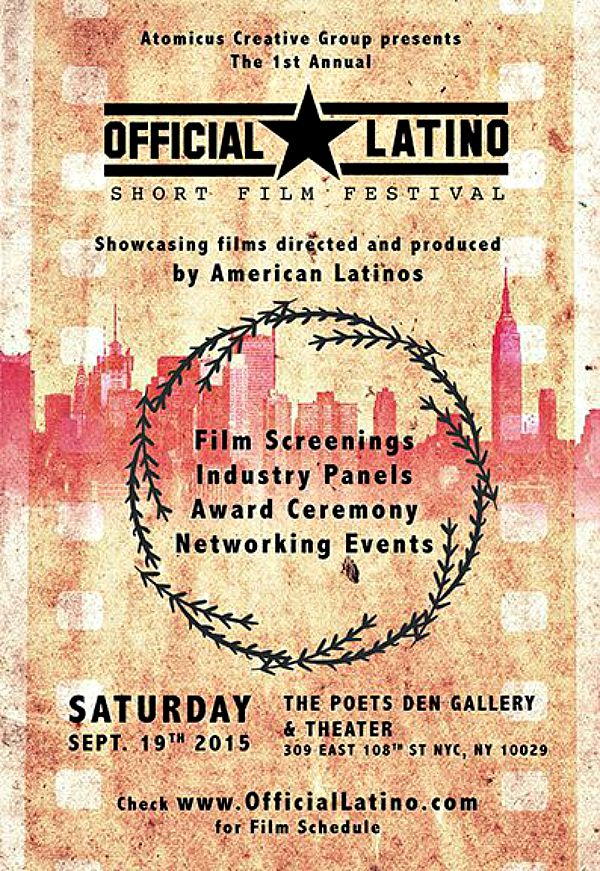 The Official Latino Film Festival is a One-Day Event on Sept. 19, taking place at the Poet's Den Theater ((309 East 108th St.) from 12pm – 10pm. The festival will showcase 50 films produced and directed by American Latino filmmakers from all over the United States. The event's mission aims to assist in recognizing and supporting Latino's in all facets of the Film and Television industries. The festival will also feature a panel discussion on filmmaking and the current state of the film industry by leading industry professionals.
Danny Hastings, of the Atomicus Creative Group, is the presenter of the Official Latino Film Festival. Hastings a renowned photographer, music video and film director with over 20 years of experience in the entertainment industry, intends for the festival to be a creative platform where American Latino Filmmakers get to share and support one another, all while gaining recognition for their work.
For more info: http://officiallatino.com/
We invite you to subscribe to the weekly Uptown Love newsletter, like our Facebook page and follow us on Twitter, or e-mail us at [email protected].