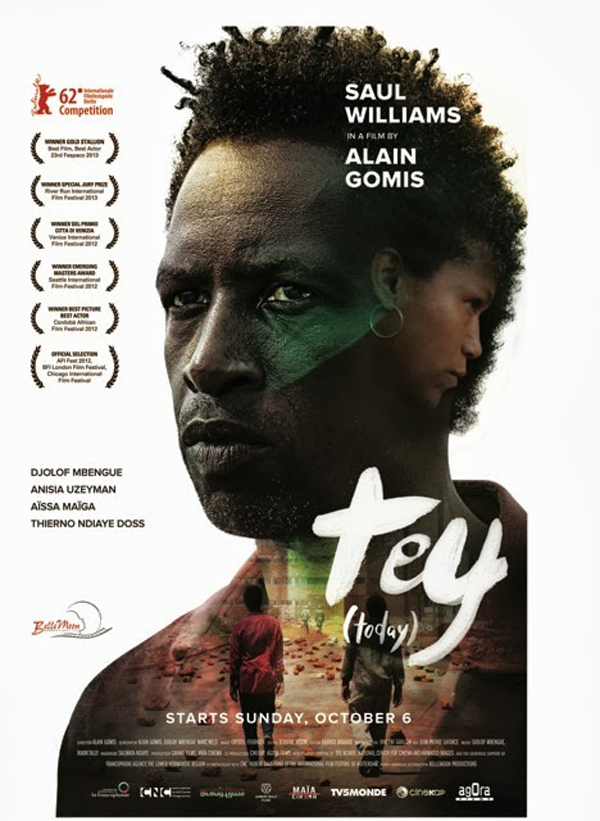 TEY by French-Senegalese director Alain Gomis, stars poet, actor, songwriter performer, Saul Williams, who is making his comeback to cinema in this beautiful and poetic film. Since its premiere in Berlin last year Tey has traveled to over 50 festivals around the world and has won over two dozen prizes including the Emerging Masters award for director Alain Gomis at Seattle International, and the prestigious Golden Stallion for Best film and best actor for Saul Williams at FESPACO this year. Tey is also Senegal's official entry to the 2014 Academy Awards for consideration in the Best Foreign Language Film category. Catch the much buzzed about film at Uptown's very own MIST Harlem for a limited run until Sunday, October 13th.
For more info: http://myimagestudios.com/event/details/
We invite you to subscribe to the weekly Uptown Love newsletter, like our Facebook page and follow us on Twitter, or e-mail us at [email protected].