BY Led Black (@Led_Black)
Photography by Art By Dj Boy (@ArtByDjBoy)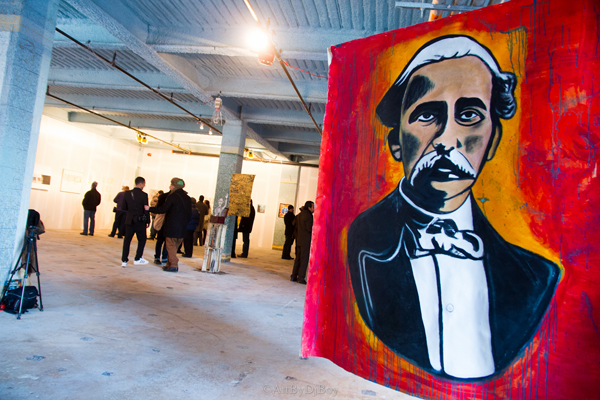 "Vivir sin Patria, es lo mismo que vivir sin Honor." Juan Pablo Duarte
This past Saturday, January 26th was the 200th anniversary of the birth of the founding father of the Dominican Republic, Juan Pablo Duarte. Duarte was a poet, a philosopher, a writer and a fervent fighter for the sovereign rights of the Dominican Republic and its people. In one of the great ironies of Dominican history, the conservative forces that eventually took over the country forced Duarte into exile. Juan Pablo Duarte died in Venezuela at the age of 63 but his remains were exhumed and transferred to Dominican soil in 1884 by then President, Ulises Heureaux.
The thing is… Juan Pablo Duarte never really died. He continues to live in the hearts, souls and minds of the Dominican Republic and its diaspora. 200 years after his birth, Dominicans on the island and abroad are innovating, working and building on the edifice that he erected. Duarte remains alive in Santo Domingo, Santiago, Washington Heights, Miami and all over the globe. The dream that began with Duarte continues to this day to inspire Dominicans to reach for the stars and create a better and brighter tomorrow for the Dominican Republic and Dominicans wherever they may be. Duarte Lives!
Pa'Lante Siempre Pa'Lante
This exhibit runs until Wednesday, January 30th 2013 at 5030 Broadway.
Related:
Led Black: Un Pie Aqui y Uno Alla | Huffington Post
We invite you to subscribe to the Uptown Love newsletter, like our Facebook page and follow us on Twitter, or e-mail us at UptownCollective@gmail.com.