BY Led Black (@Led_Black)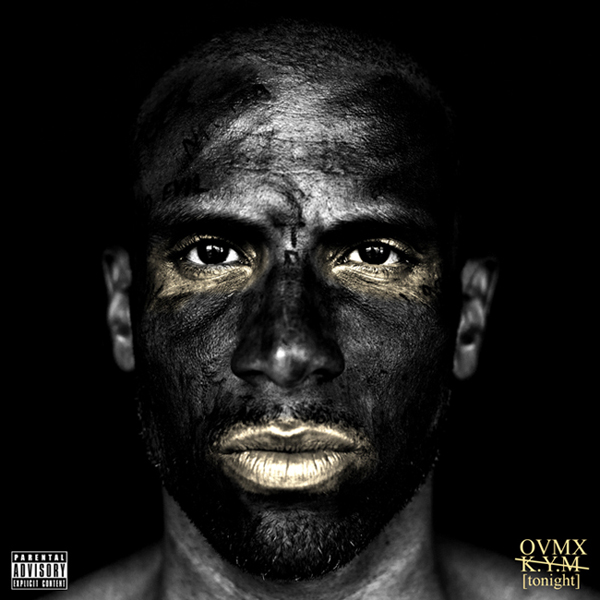 "Today's the day, hooray, hooray."
For those that don't know, that is a line from the seminal Hip-Hop group, The Jungle Brothers. It is a fitting line because 12/12/12 marks the release of Oveous Maximus' latest opus Kill Your Myth: Tonight, which is a dense, intricate and euphonious stew of awesomeness. The album takes you on a journey to the mind and soul of this accomplished and profound artist and is quite simply, entrancing.
Oveous took some time out of his hectic schedule to answer some of our questions.
Cop the album here: https://itunes.apple.com/kill-your-myth-tonight/
Spotify: Oveous Maximus – Kill Your Myth: Tonight.
Site: http://MocaArts.com
Q. What myths were killed in the making of this album?
A. Quite a few actually, first and foremost, that you can't record a great quality sounding album from your apt! Lol. Some of the songs were recorded in a major studio with my engineer DSol Rivera but most of it was constructed in my home lab. Another myth, is that some people may say that producing and rapping on your own album is too many hats to wear and will make the content suffer. I think the opposite happened here. I was very focused on the subject matter in each song and every song kills a myth in its own way. I hope people can feel that when they experience it. One big fun fact that was surprising people during my tour was when I kept announcing that some of the beats the audience was hearing, was made on my iPHONE using beatmaker!!! The title track of the album was made using beatmaker (the drums) the piano I played using a keyboard.
Q. What is the science behind the cover art? Is that blackface?
A. It's more than just one thing. It's both blackface and warrior war-face-paint. It has the duality of both. A man who has the myths from history, but is also a warrior whose about to kill those myths.
Q. The name Oveous Maximus has a classic, almost Latin, tinge to it. How did you come up with it?
A. It's actually part of my real name, but it also came from a few different places. My name is Ove or Ovil. I use both spellings. The true origin came from my grandfather Ovidio. Then One day one of my homies started calling me Oveous cuz he said that I was like Morpheus (god of dreams in greek mythology / also from matrix story) a never-ending dreamer and fighter. So it stuck. I quickly added the Maximus because of Gladiator and Russell Crowe's character, a king of the people who was wrongly accused and casted out, yet he was the TRUE king of the people. So the name breaks down like this too.. Ove-us(for us)-to-the-Max-imus(goin in 100 till I die), which is the oath I've taken for my little brother Carlos-Paul Salcedo aka Ziiinc Blue who passed away 10 years ago in 2002 and for all the kids who contemplate suicide. I'm here to lift people up when they're down.
Q. Also, you produced and wrote the lyrics to this album. What is the process for creating for you? Do you start with the beat or the lyrics first?
A. Yes, indeed I did produce every track. There were only 3 tracks that I co-produced which were with Boddhi Satva (When the Night Falls), Anthony Thosh Collins (Flight 912), and Kid Sublime (Letter to the 5 Boroughs). I typically like to start with a melody and freestyling some lyrics right into my phone's voice recorder. Other times I make a beat, like the title track, and my mind and soul tell me what to write based on how the music makes me feel. It's like my intellect is dancing with the music. It's really 50/50. But the beat always talks to me.
Q. Any last words?
A. I just wanna thank all the people around the world from Africa, Europe, Japan, US, Australia, etc.., that keep supporting me regardless of whether I'm on tv, radio, or if I'm signed or not. They L'Ove the work I produce and they see the quality in the content and so they ride with me. And that goes for Uptown Collective too. You guys always show me L'Ove and I L'Ove ya'll back for that. I'am nothing without the people. You are part of the equation. Our equation. So thank you. Uno.
Related:
Oveous Maximus "Kill Your Myth" Listening Party @ Katra – The Recap
The Poet of Rap: 7 Questions With Oveous Maximus
We invite you to subscribe to the Uptown Love newsletter, like our Facebook page and follow us on Twitter, or e-mail us at [email protected].