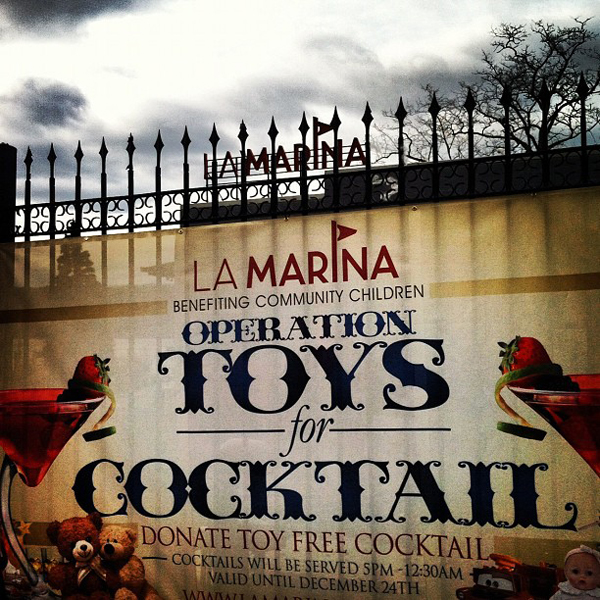 The holidays are upon us and while many of us are busy either celebrating, preparing to celebrate or buying gifts for loved ones, there are many in our neighborhood that are doing without and could use a little Christmas cheer. Enter La Marina's Operation Toys For Cocktails: From now until midnight on December 24th, you can bring a brand new toy to the bar at La Marina and receive a complimentary cocktail. The gifts will be given out to neighborhood children on Christmas Day at noon. "Toys for Cocktails will encourage people to come out for dinner, dance, pleasure, and to remind everyone it's a time for giving. We expect hundreds to participate in this toy drive", said Fernando Mateo co-owner of La Marina.
So there you have it, give a gift and receive a gift in return. That is the very meaning of Christmas. Remember the motto, "Spread Love It's the Uptown Way!"
Related:
Op-Led: The Crusade Against La Marina
The Roc is in the Building – Jay-Z & Beyonce Spotted @ La Marina 
US Weekly Ranks La Marina #1 On Its List of Top 5 Celeb-Loved Restaurants in NYC
Drinks and Seafood on the Waterfront
Leonardo DiCaprio Spotted at La Marina | DNAinfo
We invite you to subscribe to the Uptown Love newsletter, like our Facebook page and follow us on Twitter, or e-mail us at [email protected].