BY Led Black (@Led_Black)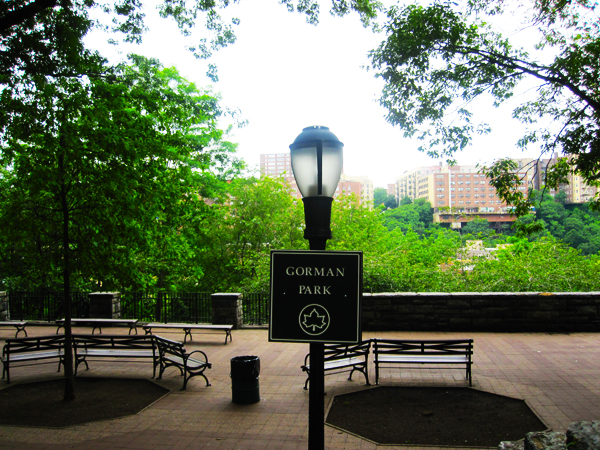 When I was kid growing up, during the crack era that wreaked such havoc in this neighborhood, Gorman Park was known as the Devil's Cave. The park is situated on Wadsworth Terrace between 189th and 190th Streets and has an awesome view of the Fort Tryon Park area as well a descending stone staircase that is a super shortcut down to Broadway.
Back in the day, the crack dealers would sell their merchandise on the terrace like park on Wadsworth Terrace and the addicts would consume them in the staircase that led down to Broadway. As kids, if we had to go down to Broadway, to say, go to one of our favorite Chinese restaurants, Chan's Kitchen (it recently closed) or Fort Tyron Park, we would basically run all the way down to Broadway. It was fun, exciting and always scary as one would always encounter addicts getting high, defecating, having sex…etc.
Now, thankfully the park has been rehabilitated and is a welcome addition to the great parks that dot the Uptown landscape.
For more info: www.nycgovparks.org/
Check out:
Park Portfolio – Swindler Cove Park
Park Portfolio – J Hood Wright Park
Park Portfolio – Fort Tryon Park
Park Portfolio – Highbridge Park
Park Portfolio – Inwood Hill Park
We invite you to subscribe to the weekly Uptown Love newsletter, like our Facebook page and follow us on Twitter, or e-mail us at [email protected].