06/16/18: The 2018 Higher Ground Festival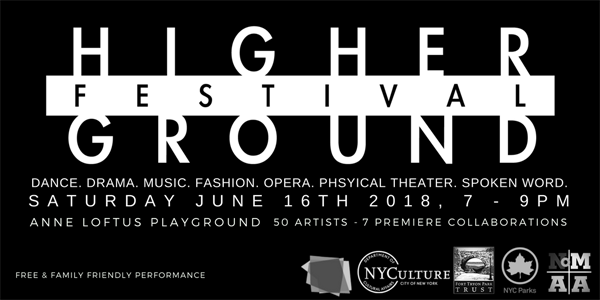 The 2018 Higher Ground Festival takes place on Saturday, June 16 at the Anne Loftus Playground. Higher Ground Festival brings artists of Washington Heights and Inwood together to network and to create interdisciplinary collaborations, which are presented free to the public. You have to love Uptown summers. Enjoy!
We invite you to subscribe to the weekly Uptown Love newsletter, like our Facebook page and follow us on Twitter & Instagram or e-mail us at UptownCollective@gmail.com.