Inwood Library's redevelopment into affordable housing moves forward | Curbed NY
The city has released an RFP, but local residents seem skeptical
by Tanay Warerkar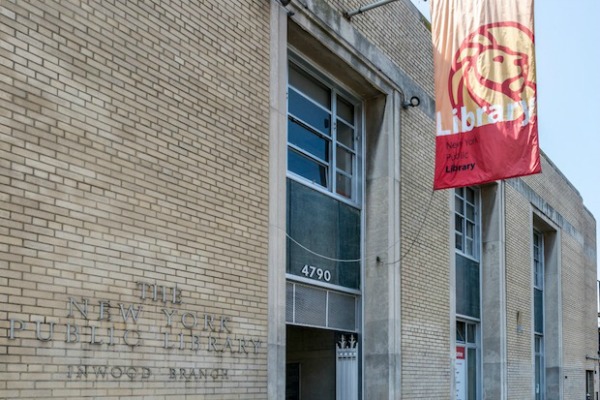 Plans to redevelop Inwood's library into affordable housing is moving forward. Last week, the city's Department of Housing Preservation and Development, in partnership with the New York Public Library, released a request for proposals to redevelop the site at 4790 Broadway.
The city is looking for the new development to be 100 percent affordable, and come with a new library, and a universal pre-K facility (UPK).
The plan to transform the existing library was first announced in January this year, and in the intervening months, city officials say they have spent time interviewing local residents at community engagement sessions to get their feedback on the development.
Read more: Inwood Library's redevelopment into affordable housing moves forward | Curbed
Related:
With Inwood Rezoning Slowed, Attention Turns to Inwood Library Project | City Limits
Photo Essay: Inwood Hard at Work, Set to Change | City Limits
We invite you to subscribe to the weekly Uptown Love newsletter, like our Facebook page and follow us on Twitter & Instagram or e-mail us at UptownCollective@gmail.com.