Spread Love: 99 Bottles of Beer on the Wall @ The Gitler &____ Gallery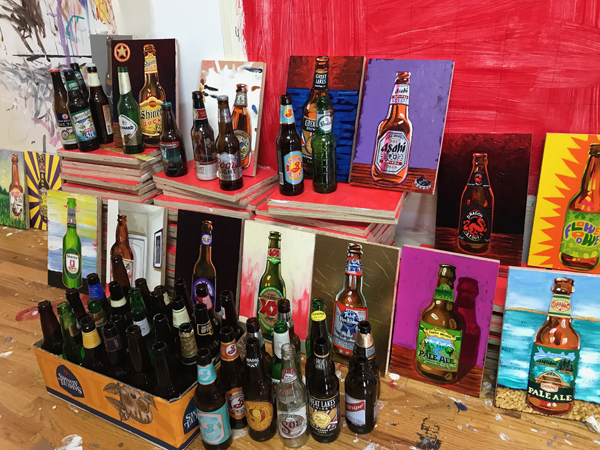 99 Bottles of Beer on the Wall
August 2 – August 30, 2017
Opening: Wednesday, August 2, 6-9 PM
99 bottles of beer on the wall, 99 bottles of beer… You know the song. Well, Harlem-based artist Tom Sanford has taken that concept to whole other level. Sanford has imbibed and painted almost 99 bottles of beer, having begun the project on May 16, with a cold bottle of Heineken. He will drink and paint the final bottle on August 2, the day the exhibition opens. The good folks at Harpoon Brewery are sponsoring the fun so there will be plenty of free beer. After the event you can head over to Harlem Public for Harpoon beer specials. So there you have it folks, spread the love and come out to the The Gitler &____ Gallery (3629 Broadway BTWN 149th & 150th Streets) for 99 Bottles of Beer on the Wall.
For more: http://gitlerand.com/99-bottles-of-beer-on-the-wall
We invite you to subscribe to the weekly Uptown Love newsletter, like our Facebook page and follow us on Twitter & Instagram or e-mail us at UptownCollective@gmail.com.