20 Must Visit Places in Inwood, NYC: An Untapped Cities Guide
BY jeff reuben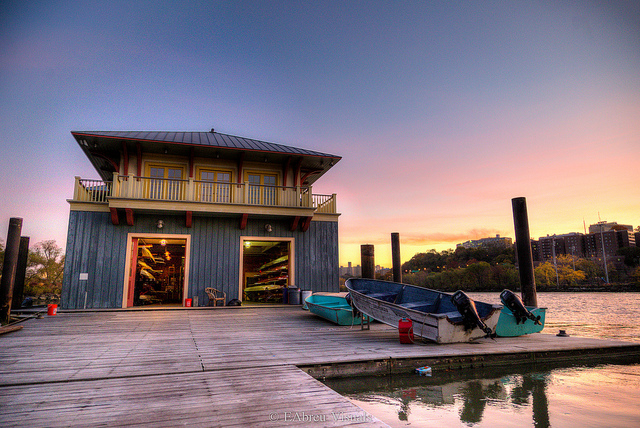 For the resident or the visitor, Inwood is a neighborhood for all seasons. Whether it's canoeing in the summer, hiking in a primeval forest as colors change in the fall, celebrating Christmas in an 18th century farmhouse, or enjoying lively restaurants and bars all year round, there's always something to check out.
Located north of Washington Heights, Inwood is the northernmost neighborhood on the island of Manhattan. Bounded by Dyckman Street on the south, the Hudson River to the west, the Harlem Ship Canal to the north, and the Harlem River to the east, it is linked to the Bronx mainland by four bridges, two for cars, one for trains, and a double-decker crossing carrying cars below and the subway above. These roads and rails lead to a neighborhood that is both bustling and bucolic. Inwood is a NYC neighborhood like no other — here are 20 spots to see.
Read more: 20 Must Visit Places in Inwood, NYC: An Untapped Cities Guide
Related:
20 Must Visit Places in Washington Heights, NYC: An Untapped Cities Guide
The Top 10 Secrets of Highbridge Park in Washington Heights, NYC | Untapped Cities
We invite you to subscribe to the weekly Uptown Love newsletter, like our Facebook page and follow us on Twitter & Instagram or e-mail us at UptownCollective@gmail.com.