Are You The Next Mr. Or Miss Harlem Shake?
Oh snap, it's that time of the year again. The good folks at Harlem Shake are accepting applications to be the new face of Harlem Shake. To sweeten the deal the winner will be given fame, fortune and feast. That's right, the winner will ride in the Harlem Shake African American Day Float and their picture will grace Harlem Shake's Wall of Fame. In addition, the lucky winner will receive 1,000 for themselves and $500 for their favorite charity! Did I mention a whole year of free burgers? Harlem residents click below and get it crackin'. You have until May 1.
Apply: Are You The Next Mr. Or Miss Harlem Shake?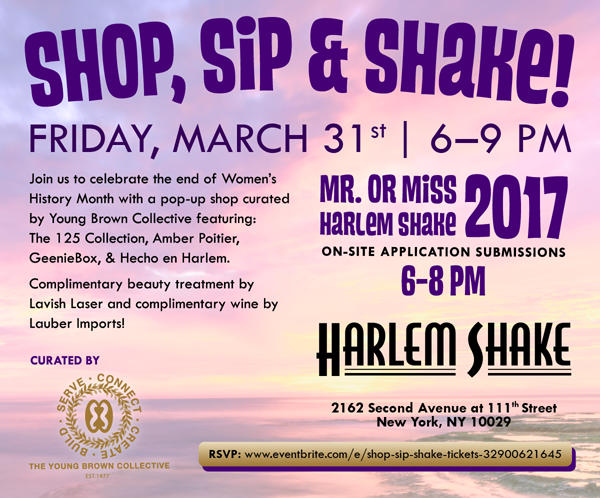 By the way, Harlem Shake-East (2162 Second Avenue @ 111th Street) will be hosting their first pop-up shop celebrating Women's History Month on Friday, March 31, 2017 from 6 to 9 pm. The event is curated by the Young Brown Collective; featuring accessories, hand-made hair, and beauty products created by local women of color including: The 125th Street Collection, Amber Poitier, Geenie Box, and Hecho en Harlem.
Shoppers will enjoy complimentary wine by Lauber Imports, complimentary spa treatment by Lavish Laser and tasty menu Harlem Shake specials. Miss Harlem Shake 2016 will make an appearance along with Harlem Shake's co-owners Jelena Pasic and Dardra Coaxum to encourage 2017 applicants to sign up for this year's competition with an on-site kiosk for head shots and applications.
Shop, Sip & Shake is a FREE event; RSVP preferred: http://bit.ly/2nelRax
Check out: https://www.harlemshakenyc.com/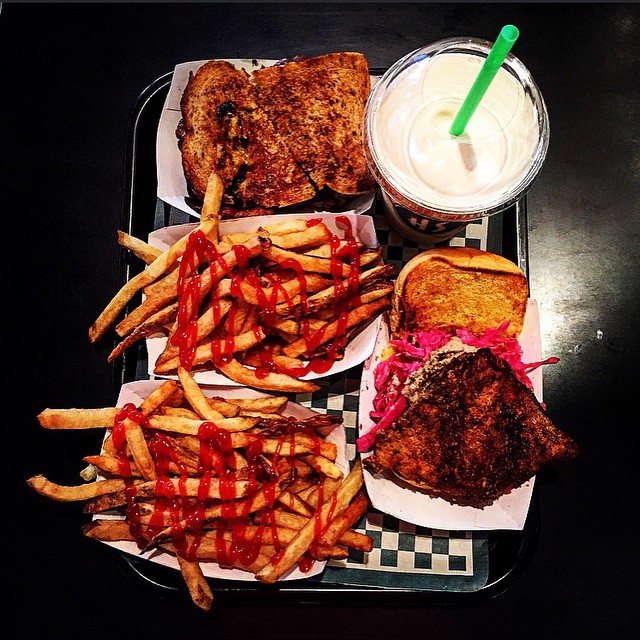 Related:
Open For Business: Clove Harlem
BLVD Bistro – A Taste of Down South, Uptown
El Lina: The Best Little Dominican Restaurant in Washington Heights
El Malecon – A Dominican Cuisine Machine
We invite you to subscribe to the weekly Uptown Love newsletter, like our Facebook page and follow us on Twitter & Instagram or e-mail us at UptownCollective@gmail.com.