Quaint townhouse on Manhattan's secluded Sylvan Terrace seeks $1.625M | Curbed NY
By Amy Plitt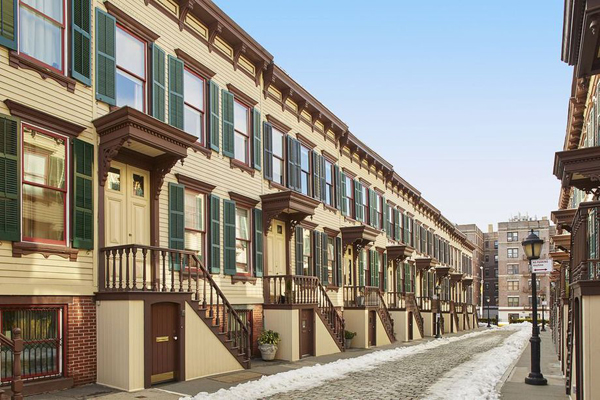 It wasn't so long ago that this picture-perfect townhouse, located on one of Manhattan's quaintest hidden streets (that would be Sylvan Terrace, up in Washington Heights), appeared on the market with a $1.7 million price tag. But in the six months or so since then, the late-19th-century house has gotten a couple of price chops—now, it's going for $1.625 million.
Read more: Quaint townhouse on Manhattan's secluded Sylvan Terrace seeks $1.625M | Curbed NY

Related:
Sylvan Terrace: A 'rural' enclave – am New York
Huge East Harlem development will have 400 affordable apartments | Curbed NY
Historic Townhouse on Washington Heights's Hidden Sylvan Terrace Asks $1.7M | Curbed NY
Karim Rashid's Modular Washington Heights Rental Debuts New Look | Curbed NY
We invite you to subscribe to the weekly Uptown Love newsletter, like our Facebook page and follow us on Twitter & Instagram or e-mail us at UptownCollective@gmail.com.