The UC Revue – April Oneill
From the moment you hear April Oneill sing you get it. Her heart, her soul and her pain permeates every note. The young talented songstress commands a stage with a presence and a power that will surprise you. Come check her out this Monday, October 24th at the United Palace as she does her thing alongside Audubon and Tess. The event is free but make sure you get there early. Doors open at 6 pm. It will be a night to remember.
RSVP: 10/24/16: The UC Revue @ United Palace
Related: 10/24/16: The UC Revue @ United Palace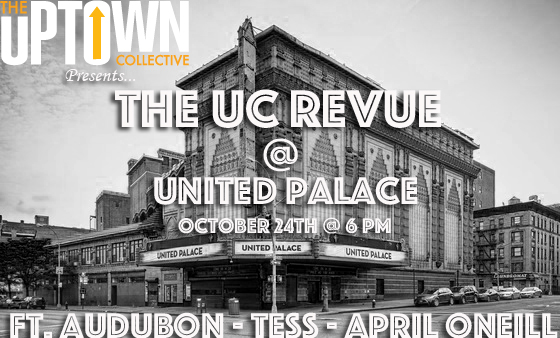 We invite you to subscribe to the weekly Uptown Love newsletter, like our Facebook page and follow us on Twitter & Instagram or e-mail us at UptownCollective@gmail.com.