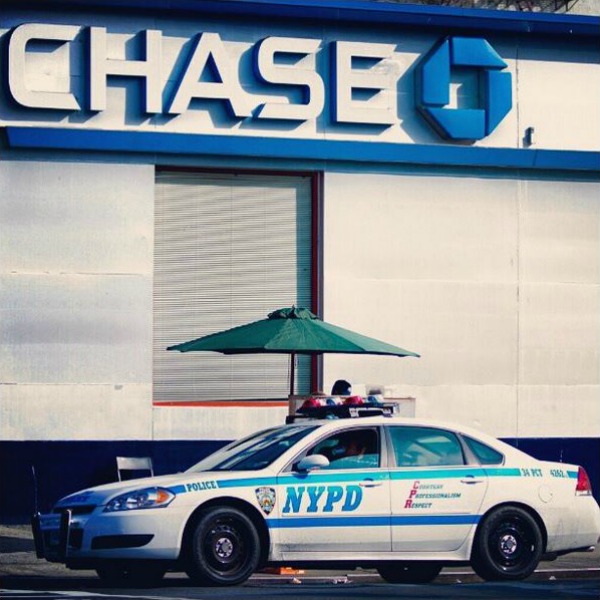 Police arrested a man after he allegedly fled cops trying to pull him over in Washington Heights, then rammed his way out of being boxed in in Inwood, slamming into a police car, a cab, and several parked cars in the process. The NYPD said that officers tried to pull over John Maldonado, 35, as he drove his Land Rover SUV down Broadway near 173rd Street at about 7:30 p.m. on Monday after he allegedly turned at a "No Turns" sign.
In the subsequent chase, Maldonado allegedly ended up driving the wrong way down one-lane Henshaw Street at Dyckman Street in Inwood, between Inwood Hill and Fort Tryon parks. Video of the chaotic scene shows the driver of the SUV gunning it forward and in reverse, bashing the vehicle into the squad car, cab, and everything else in its way until finally forcing the ride through a narrow space between the taxi and parked cars. A series of pops and the sound of glass breaking are audible in the video, and bystanders can be heard yelling "Shoot him!" and "Shoot his tires!"
Read more: Video: Determined SUV Driver Smashes His Way Out Of Police Roadblock | Gothamist
We invite you to subscribe to the weekly Uptown Love newsletter, like our Facebook page and follow us on Twitter, or e-mail us at UptownCollective@gmail.com.