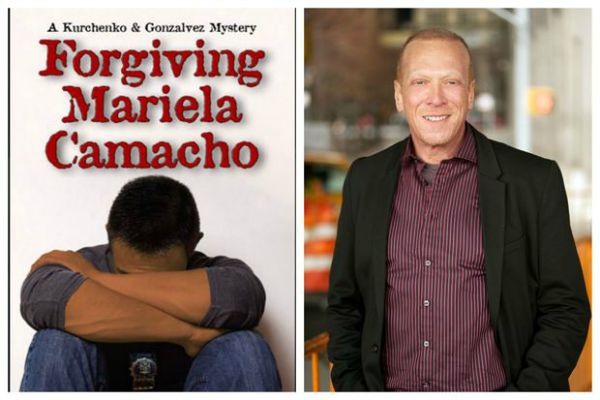 WASHINGTON HEIGHTS — For Washington Heights-based author A.J. Sidransky, his neighborhood is his muse.
"Washington Heights is what New York is supposed to be," said Sidransky, a born-and-bred New Yorker. "It's diverse. It's working class. It's more relaxed. It's less pretentious."
It's also the setting for "Forgiving Mariela Camacho," Sidransky's second novel in what he hopes will be a five-book series following Uptown police detectives Anatoly Kurchenko and Pete Gonzalvez as they try to solve a string of murders.
Readers will be familiar with both characters from "Forgiving Máximo Rothman," Sidransky's first novel, which explored the tensions and commonalities between the Dominican and Orthodox Jewish communities in the Heights through the lens of a homicide investigation.
Sidransky's first novel focused more on the Jewish experience by digging into the backstories of both Detective Kurchenko, a Russian-Jewish immigrant, and Sosúa, a settlement in the Dominican Republic created for Jewish people fleeing the Holocaust.
"Forgiving Mariela Camacho" delves into the life of Kurchenko's longtime NYPD partner, Pete Gonzalvez. Through Gonzalvez's story, Sidransky gives voice to the Dominican immigrant experience.
Read more: Uptown Author Publishing Second Novel in Washington Heights-Based Series | DNAinfo
Related:
A Kurchenko and Gonzalvez Mystery: Mother Knows Best
Uptown Reads: Forgiving Maximó Rothman
Stealing A Summer's Afternoon – The Review
Freedom of Expression vs. Inciting Violence – An Open Letter to Pamela Geller
Black History Month In Brief: Power Lunch
Black History Month In Brief: The Meaning of Freedom
Black History Month In Brief: The Absence of Color
BLVD Bistro – A Taste of Down South, Uptown
We invite you to subscribe to the weekly Uptown Love newsletter, like our Facebook page and follow us on Twitter, or e-mail us at UptownCollective@gmail.com.