Miami meets Manhattan | NY POST
A-listers and locals are flocking to Hudson River hangout La Marina for music, mojitos and dance moves
By LINDSAY PUTNAM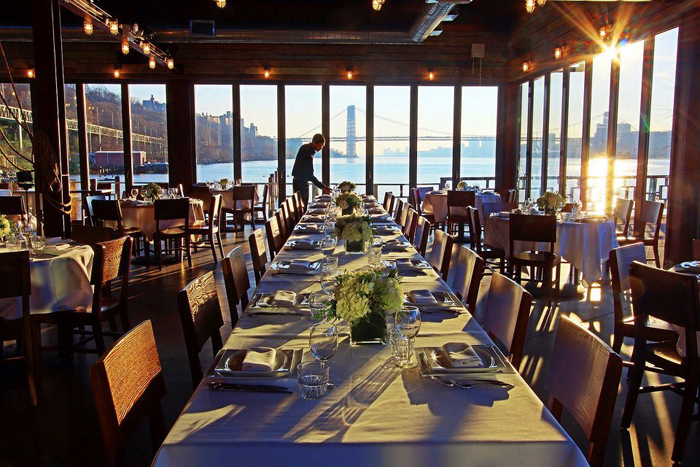 It's 7 o'clock on a Sunday evening, and Eric Hendrix is relaxing in a padded lounge chair overlooking the Hudson, cold drink in hand. His pals — many wearing sunglasses and fedoras to block the setting sun — sit nearby, surrounding a table occupied by chilled, half-empty bottles of Ciroc and Rémy Martin and a towering hookah pipe. Though conversation is barely audible over Rihanna's voice blasting from a nearby speaker, everyone pauses to enjoy a welcome breeze off the water.
Welcome to La Marina, located on the Hudson River at the end of Dyckman Street, which is rapidly turning Inwood into the season's most sought-after nabe. The year-old gem — home to a restaurant, several lounges, a mooring service and even a 75,000-square-foot private beach — is breathing new life into the far-flung neighborhood.
"I don't think you can plan a hot spot — they just happen," says Jerald Tenenbaum, one of the founding partners of La Marina. "We knew it would be successful, but we didn't know that it would become as popular as it is. The word got out so fast, and it caught on."
A visit last fall from Jay-Z and Beyoncé set the stage for La Marina's celeb status, with other boldfacers like Lil' Wayne, Leonardo DiCaprio and Carmelo Anthony following in their wake. Buzz has also spread thanks to social media: Guests snap pics of the crowd and the view, turning Instagram into La Marina's best unintentional PR tool.
Read more: Miami meets Manhattan – NYPOST.com.
Related:
Op-Led: The Crusade Against La Marina