By JOHN BRANCH
November 5, 2009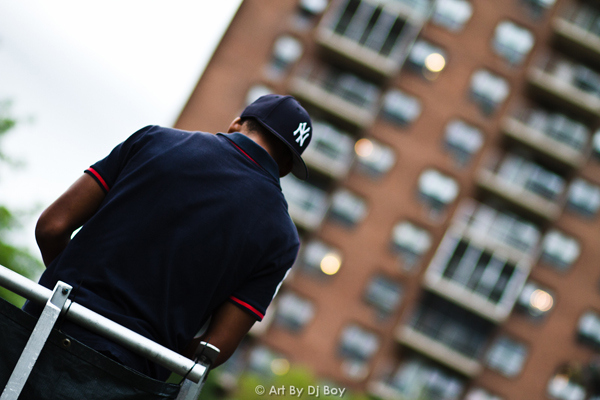 As Champagne celebrations go, the best one after the Yankees won the World Series might have been the one on the sidewalk of 191st Street in Washington Heights.
Washington Heights is a huge enclave of baseball-crazy Dominican immigrants near the northern tip of Manhattan — and just about two miles from Yankee Stadium in the Bronx. It is hard to imagine any New York neighborhood as passionate about baseball in general, and about the Yankees in particular.
Dozens of people had converged on the O.N.F. — the nickname residents on the block conferred for the "One-Nine-First" — to watch Game 6 on a small flat-screen television set up on a broken-down stand. With the Yankees holding a lead over the Phillies throughout the brisk evening, the numbers grew. Money was pooled together. A couple in the group, mostly teenage and 20-something men, left to buy toilet paper and Champagne.
By the seventh inning, a big tree across the street was well decorated in toilet-paper streamers. A New York Police Department van pulled up nearby. "Behave like gentlemen," a garbled voice said through the speaker on top.
Read more: A Celebration, Washington Heights Style – NYTimes.com.
Related:
Time Travel Tuesdays: Lin-Manuel Miranda – In the Heights | NY Times
Time Travel Tuesdays: Crack's Destructive Sprint Across America | NY Times
Time Travel Tuesdays: Washington Heights Journal – The 191st Street Tunnel | NY Times
Time Travel Tuesdays: Exploring Inwood Hill's Urban Wilderness | NY Times
We invite you to subscribe to the Uptown Love newsletter, like our Facebook page and follow us on Twitter, or e-mail us at UptownCollective@gmail.com.