WHIN By Any Means 2 Goes Down Tonight @ Empire Fashion
Trust me folks, if you missed the first function, you are going to want to be in attendance for this one. Uptown has Hip-hop talent in abundance and WHIN By Any Means is the showcase for that talent.
RSVP: https://facebook.com/events/WHINbyanymeans2
Check out: WHIN By Any Means @ Empire Fash – The Recap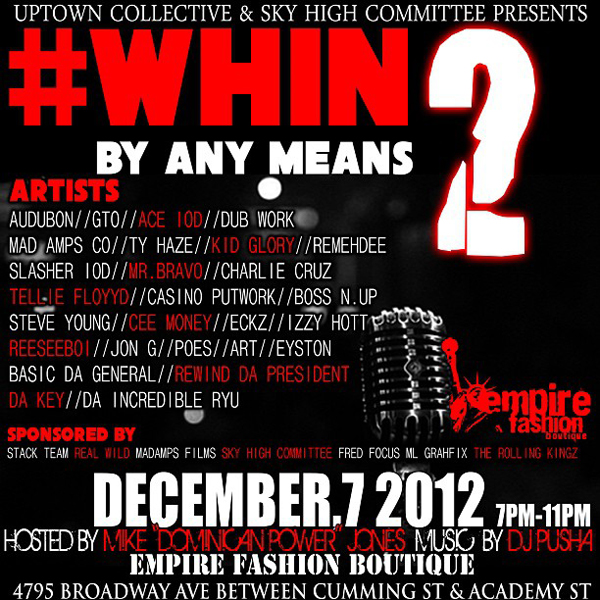 Related:
The Audubon Listening Party – The Recap
Open For Business: Empire Fashion Boutique
We invite you to subscribe to the Uptown Love newsletter, like our Facebook page and follow us on Twitter, or e-mail us at UptownCollective@gmail.com.