The Elixir Recipes: Popsicles, Promises and Plan B's!
BY Eileen Z. Fuentes (@theSPEACHgal)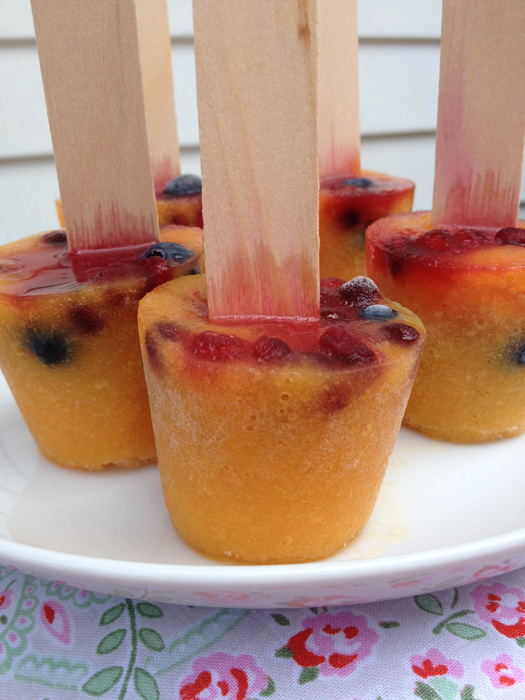 Recently, the temperatures rose to 100 degrees and so my aim was to post a refreshing summer recipe. In my mind, I wanted to share how to put together a quick Latin-inspired quinoa salad but my kids had a different idea. They wanted popsicles. So as a way to try and make my case, I went on facebook and twitter and put the question out there… and popsicles won by a landslide. I had recently purchased Zoku®, the quick pop maker, and I really wanted to use it. The anticipation in my house escalated and then the unthinkable happened…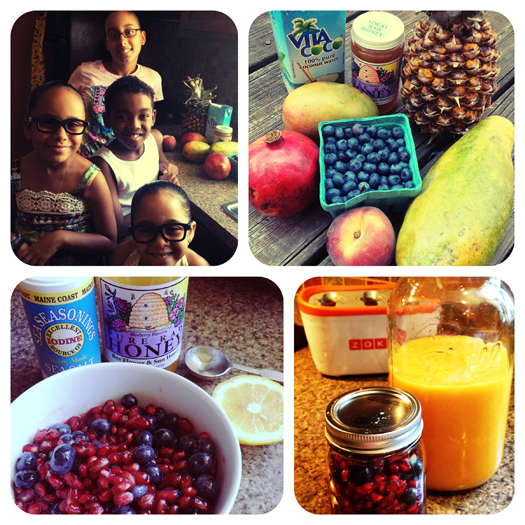 I didn't quite understand how to use the innovative gadget and so production quickly came to a halt. My first batch had to be discarded and in order to start over I had to wait 24 hours while the frozen juice melted and the contents that make this pop-making product, freeze again. I searched the web to figure out a plan B. I ran out to purchase supplies (popsicle sticks and dixie cups) to pull off my second attempt successfully. The kids grew anxious and my friends started asking when the recipe would be up.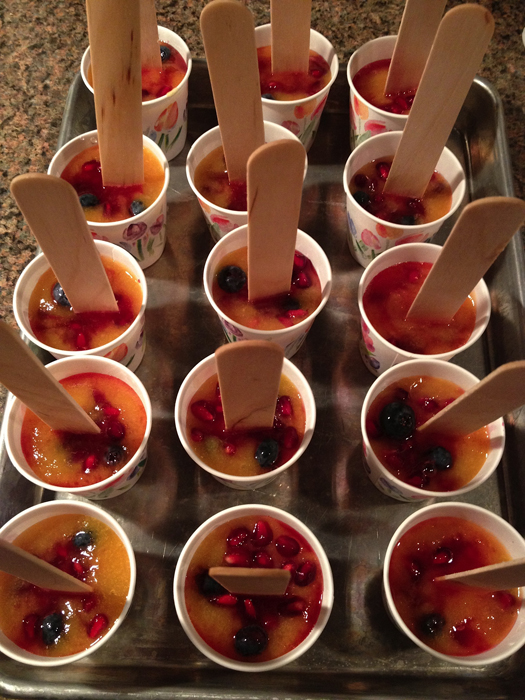 Here's life lesson #1: Don't talk about what you are going to do, until you've actually done it! It makes you look unreliable and untrustworthy. I agree that I may be over-analyzing the situation but time and time again, I hear people talk about their intentions and then they never deliver the goods. So while you can never say never, I will surely think twice before putting myself out there.
And here's lesson #2: Plan for kitchen chaos! It happens to many of us, including those who are well-trained, home cooks. Planning for extra time and having a plan B just in case, goes a long way… especially when it comes to using new products and hosting large groups. Having said that, I will continue to practice with my Zoku® and then I will totally share what I've learned with you!
So stay cool folks and enjoy the much-anticipated seasonal recipe below!
By the way, check out this cool video on how to quickly and effectively remove the seeds from a pomegranate.
Site: http://thespeach.com/
Check out:
The Elixir: Secrets of a Long Life – Arthur Gewirtz
The Elixir: Secrets of a Long Life – Don José
The Elixir: Secrets of a Long Life – Hilda Garcia
The Elixir: Secrets of a Long Life – Pilar De Jesus Gonzalez
We invite you to like our Facebook page and follow us on Twitter, or e-mail us at UptownCollective@gmail.com.