The Anti-Facebook: Photos Unveiled One Year Later in Washington Heights Art Project | Village Voice
By Sam Levin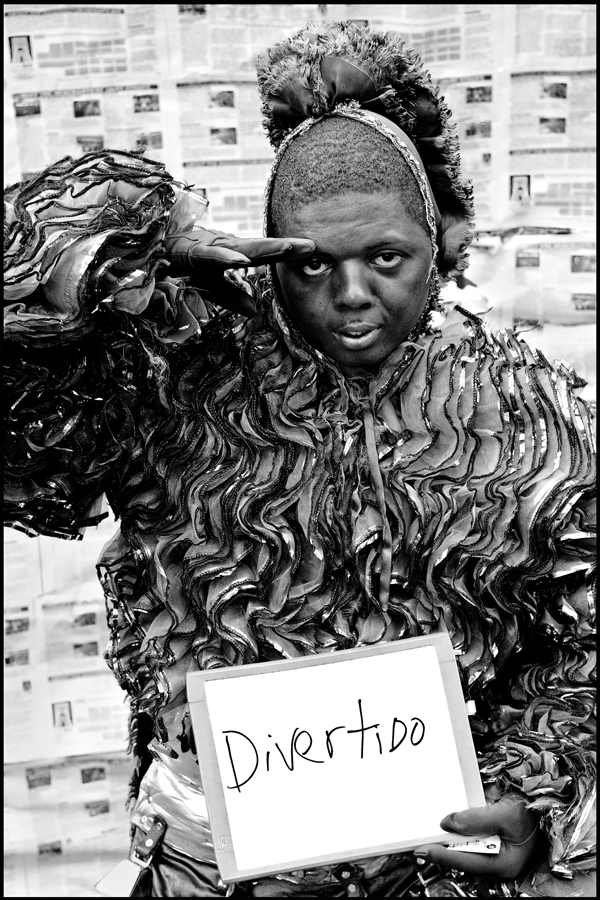 Washington Heights photographer Mike Fitelson is taking Facebook status updates and instant photo sharing and turning them upside down.
That is, he is taking the process of sharing thoughts and photos online and slowing it down and simplifying it dramatically — and bringing the whole thing off line. It's part of a year-long project he is unveiling tomorrow at a street festival in his neighborhood.
The effort began last June at the Carnaval del Boulevard festival uptown. Fitelson, previously an associate publisher at northern Manhattan's community newspaper, the Manhattan Times, stopped neighborhood residents passing by, took portrait shots of them, and asked them each a simple question: "What's on your mind?"
He then had them write their responses on a dry erase board, which they held up in the portrait shots. After two street fairs, he had collected a total of 75 photos with accompanying responses in several languages.
Read more:  The Anti-Facebook: Photos Unveiled One Year Later in Washington Heights Art Project – New York News – Runnin' Scared.
Check out: North Manhattan as Muse: Q&A With Mike Fitelson
We invite you to subscribe to the Uptown Love newsletter, like our Facebook page and follow us on Twitter, or e-mail us at UptownCollective@gmail.com.