By Paul Lomax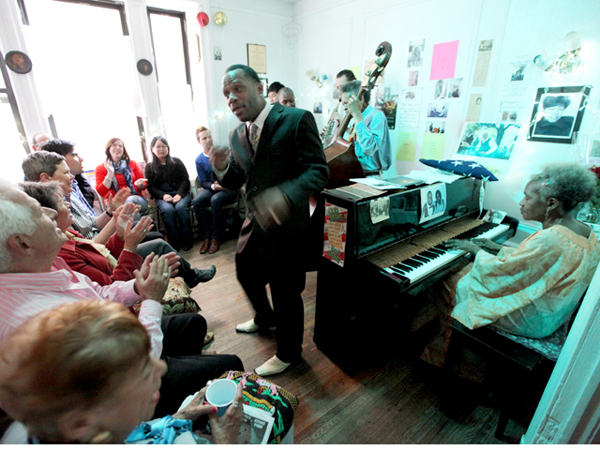 WASHINGTON HEIGHTS — Rain or shine, those in the know get the A train to hear jazz in Washington Heights every Sunday.
While new places to hear live music pop up almost weekly in this fast-changing neighborhood, jazz lovers from around the world have been flocking to Marjorie Eliot's living room for the past 20 years to hear their favorite classics at her jazz salon.
Hosted in Eliot's apartment at 555 Edgecombe Ave., Eliot carries on an uptown musical tradition in the landmarked building where jazz legend Count Basie once lived.
"It's all about jazz, and today I listened to all of my favorites from all the eras that I remember," said New Yorker Helen Stein, who attended with friend Wayne Lavender, 67. "We can't do without this."
Jazz lovers from as far as Montreal, Canada, and Hanover, Germany, came to hear the parlor performance this past Sunday.
Read more:  Take the A Train for 20 Year Jazz Tradition in the Heights – DNAinfo.com.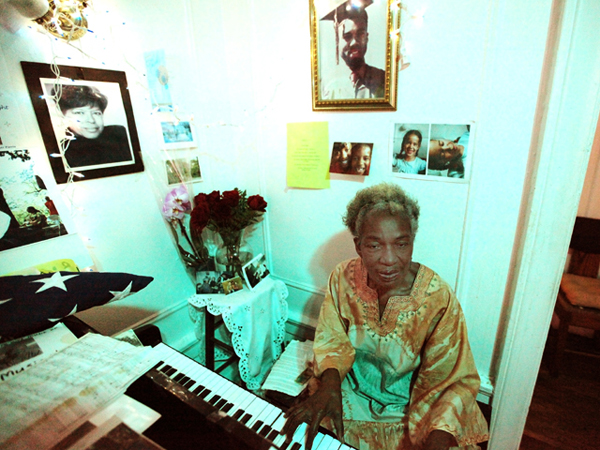 We invite you to subscribe to the weekly Uptown Love newsletter, like our Facebook page and follow us on Twitter, or e-mail us at UptownCollective@gmail.com.