The Elixir: How I Knew I'd Meet Oprah!
BY Eileen Z. Fuentes (@theSPEACHgal)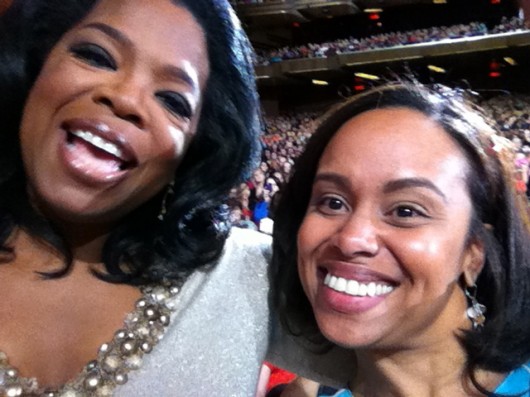 If you would've asked me if I thought I'd ever meet Oprah, surprisingly I would have responded with a confident "YES!" Since my diagnosis, I've never allowed many things to stand in the way of my dreams. Anyone who knows me will tell you that I had been talking about it for the week leading up to this memorable day. I had no master plan, no hook-ups, I just knew…
It all started when I received a general e-mail notification from Oprah.com to all it's subscribers advising us about an upcoming live taping of the Lifeclass series at Radio City Music Hall in New York City. Immediately I plotted with my co-worker to enter the lottery for tickets and kept the fact that I had done this to myself. I wanted no negative energy tampering with my chances. Soon after I got the message that I was selected. While I was excited about winning, I was a little bummed that I was to sit in the mezzanine on the third level.
Read more:  The SPEACH » How I Knew I'd Meet Oprah!
Check out:
The Elixir: Secrets of a Long Life – Hilda Garcia
The Elixir: Secrets of a Long Life – Pilar De Jesus Gonzalez
We invite you to like our Facebook page and follow us on Twitter, or e-mail us at UptownCollective@gmail.com.